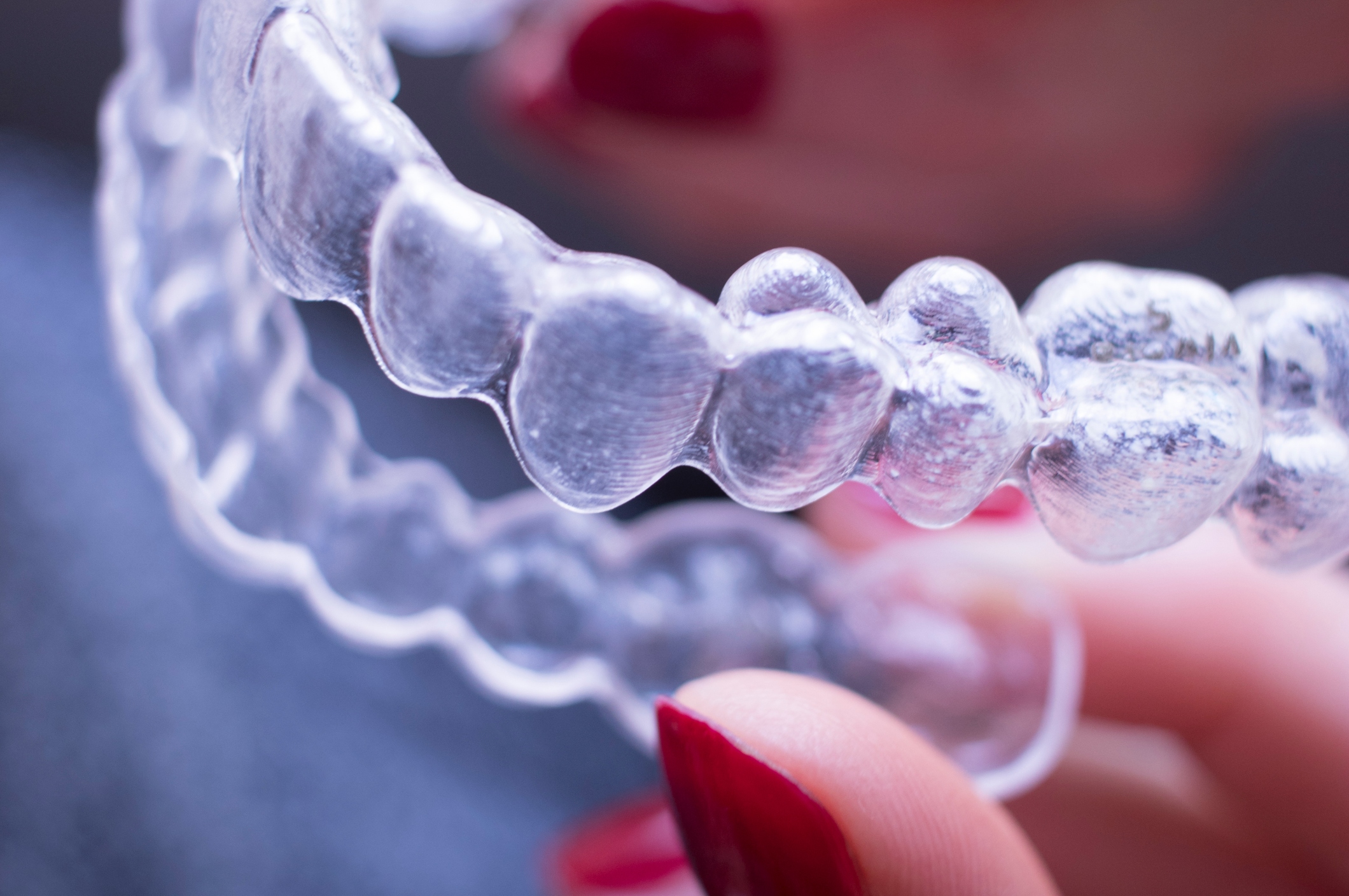 The Benefits of Invisalign® for Adults
Let's face it, traditional braces are getting more and more unpopular among adults because fixed appliances like brackets and wires are troublesome and affect your appearance and the way you eat too.
Here are some pretty awesome reasons why one should consider investing in Invisalign aligners: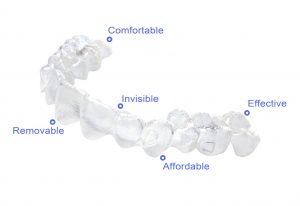 Reason #1: They're Almost Invisible!
Perhaps the biggest benefit of wearing removable aligners is that Invisalign clear aligners are almost completely translucent. They are hardly noticeable during casual conversations around co-workers or friends. If the thought of wearing traditional or tooth-colored braces doesn't feel mature or professional enough for your preferences, then clear aligners could be your other option.
Reason #2: They Save You Time
One of the most challenging aspects of getting braces is the time commitment. Apart from being clear, Invisalign aligners are drastically more convenient for busy working professionals.
With Invisalign treatment, you get to bring the aligners home with you in advance. You change out your set of trays and progress to the next ones by yourself. So no more visiting the dentist to adjust wires. Visits to the dentist are to check the progress of your teeth, and are usually quite brief. 
Reason #3: You Can Eat Anything You Want
Traditional braces mean saying goodbye to some of your favourite foods because they are either too hard to bite into or too sticky for your braces. You always live in fear of accidentally pulling the brackets off your teeth if you bite too hard.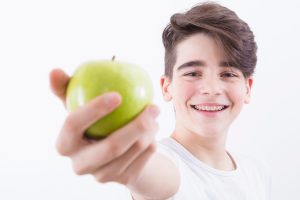 But with Invisalign aligners, you can eat anything and everything! Alignment style braces are worn for a minimum of 20-22 hours per day. This gives you plenty of time to take them out during meal times. No more nightmare trips to the dentist!
Reason #4: Fuss-Free Brushing & Flossing
Invisalign aligners are removable and that makes them very low maintenance when it comes to your oral hygiene routine. Traditional braces have fixed wires that require you to carefully clean under or around. In the case of aligners, you'll find it much easier to brush and floss each day without having to spend a long time in front of the bathroom mirror. 
Furthermore, the aligners are just as easy to clean. Simply brush them with lukewarm tap water (or use cleansing tabs as directed) to remove debris and bacteria that has accumulated throughout the day.